Ed Collins On court. Every day. Ed Collins is one of the West Coast's most respected tennis teachers. Since 1970 over 25,000 students have attended Ed's camps and clinics. Former Director of the Rancho Bernardo Tennis College ... From '78-'96, Coach of University of San Diego's men's tennis team ... Four-time San Diego USPTA Coach-of-the-Year... 2001 inductee into USD Athletic Hall of Fame ... 2009 inductee into San Diego Tennis Hall of Fame ... Ed's professional associates (may) include

Ryan Keckley

, USD men's tennis coach,

Duncan Depew

, USPTR and PTC Pro, and

Lisa Shih

, former La Jolla High girls' tennis coach. Camp counselors are intercollegiate players, who provide excellent models as students of the game. With a limited enrollment policy, the student-staff ratio is 4-1. More on Ed's teaching method.

Camp limited to 32 students!

Weeklong Junior Camps
In association with USD men's tennis coach Ryan Keckley, resident/day camps are scheduled for July 2-7 at University of San Diego. A day camp is held August 13-18 at Peninsula Tennis Club (A combination of 3 full and 3 half-days). A half-day camp is scheduled for July 24-28 at Peninsula....Groups arranged to provide a comfortable learning and playing experience for all ages and levels, from beginners to high school to tournament players. Ed's camps combine theory, practice and play. Students have fun and learn. Includes technical training, meaningful drills, videotape and written analysis, round-robins and team tennis. Pool picnic, intra-camp softball, movie night, pizza party and more! Watch the 2016 camp video.

2017 camp schedule/enrollment form additional day camp info/enrollment form

CAMP FAQS (10 FREQUENTLY ASKED QUESTIONS) 2016 Camp Video Highlights 2015 Camp Video 2014 Camp Video 2013 Camp 2012 Camp
Resident camps are held on the campus of University of San Diego.

Day camps are held at Peninsula Tennis Club in Ocean Beach.

More day camp info and application form.


Camp Testimonials and Photos, 1974-2016

Adult/Family MiniCamps
Join other adult singles, couples and families for an extended weekend of tennis instruction and spirited play. Held on the picturesque campus of University of San Diego, in association with USD Coach Ryan Keckley. All levels represented. Includes learning theory, drills, video tape analysis and supervised play. Optional after-tennis, off-campus outings organized. July 14-16. Camp begins Friday at 2:00 p.m. with 3 hours of instruction and play, and concludes on Sunday at 3:30 p.m.. Or stay another day--a 3-hour Monday morning session is offered for those desiring more tennis. Minicamp fact sheet



ECTA Year 'round
USPTA private and group instruction at Peninsula Tennis Club, at Robb Field in Ocean Beach. Weekly clinics for juniors and adults (Tues. and Weds. afternoons for juniors, Sat. morning for adults. Fri pm playday for jrs andadults. USTA and high school minicamps. Teacher and coaches workshops. Videotape lessons. Ball machine rental. Scholarship aid available.

Teachers/Coaches Workshop
Teaching fundamentals to individuals and groups. Improving performance in singles and doubles. Drills and games for all levels. Organizing practice. Competitive conditioning exercises and intra-team tournaments. $20 fee. Call 619-296-3436 for upcoming date/more info/application.

Tennis Journal /Video
A Method of Teaching Tennis (progression for teaching beginners/intermediates). You Can Teach Your Child Tennis (A step-by-step progression in how to teach and play with your child.) Laying the Groundwork (past writings on the subject of teaching beginners). Excerpts from Ed's Watch the Ball, Bend Your Knees! and Journal for Teachers and Coaches. Including: Effortless and Simple (the foundation of tennis is rhythm, relaxation and timing); From the Backcourt (How to attack without missing too much); Doubles Drills and Games; Start the Point with a Plan (serve tactics); On Laver, Confidence and Loving the Game (interview with Coach Larry Willens); Interview with Pancho Segura; Athletic/Tennis Training for Ages 4-7 (how to teach and play with your child). A Primer for Tennis Parents. Who Wins and Why (on the subject of competition); Would You Go So Far as to Practice (advice on how to); Stand Up, Take it Early (advice on returning serve). A Tennis Test for novice players (Etiquette, rules, terminology, technique and tactics). Pay Attention (on the subjects of teaching concentration, shot devlopment, game playing and the like). Shortcourt--training ground for technique/tactics. Roadmap (a plan for tennis development). Laying the Foundation (video: strokes/shotmaking better w/5 technical skills). Technical lessons from Laver, King, Borg, Connors, Evert, McEnroe, Navratilova, Graf, Agassi, Federer, Djokovic, Nadal and others. Master Technique (a pro photo collage of technical perfection).





"

Collins has a knack. He can teach through his writings.
He inspires confidence in his students, and by reading


Watch the Ball

, you'll be inspired too."



--Dick Enberg, CBS Sports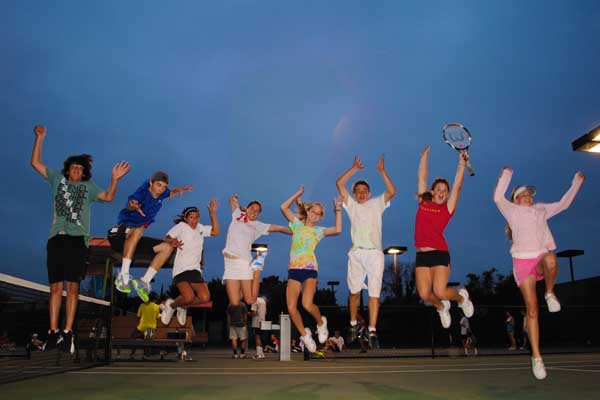 2010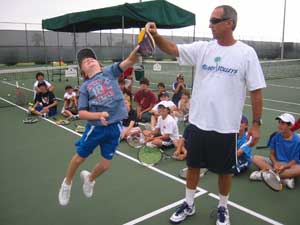 Riley Vickers, 2007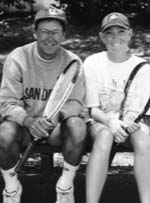 Allison Bradshaw, 1993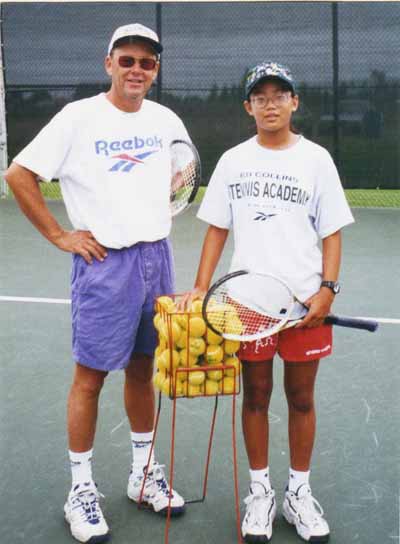 Lisa Shih, 1997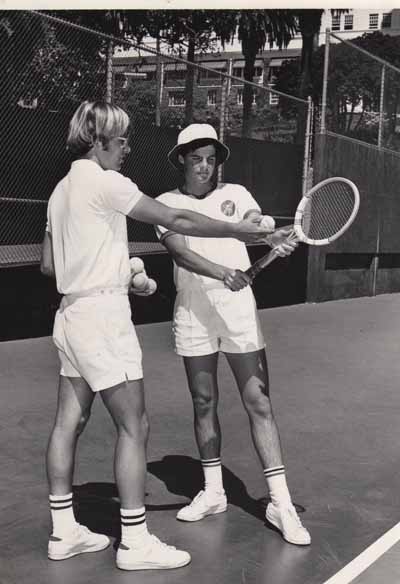 Mike Morrison, 1970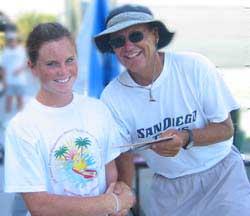 Carley Cooke, 2009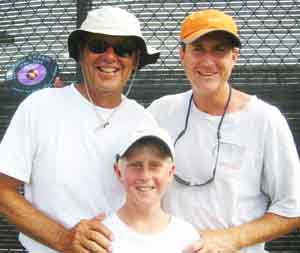 John & Erik Graber, 2009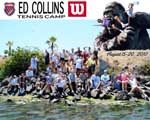 2010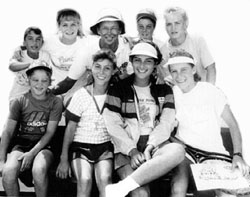 1988